Cabo San Lucas, Mexico: The Resort at Pedregal
Bougie vacations are the best.  And having friends that are willing to go on Bougie vacations is even better.
During the early years at my job, I was placed on a team that just clicked.  Not only did we make a great work team but became really great friends.  Over the years, we have taken on new roles, moved to different departments, and different phases of life that have lead to us no longer traveling together every week.  So, we decided that we would start having annual weekend trips to keep in touch!
One of my friends had an awesome experience at a resort in Cabo San Lucas last year and suggested that we consider The Resort at Pedregal.  She kept saying, "I need you to check it out before you commit.  It is kind of expensive."  I said, "Whatever, it is fine."  I mean, I have had ZERO bougie vacations this year so I didn't mind spending a little more.  So, I look at the pictures and this resort is absolutely beautiful.  Im in!  Everyone is in! So we book it! 
Little did we know, we were about to have one of the best resort experiences of all time…
The Arrival
After about a 30 minute drive to the resort from the airport, we pull up to the resort gate and is greeted by the gate attendant.  He asks for our the name on the reservation and asks our preference for, "The Welcome Drink."  The resort is situated on two sides of a mountain, so after driving through the enormous, yet fabulous gate, we drive through a tunnel carved through the middle, to get to the main portion of the resort.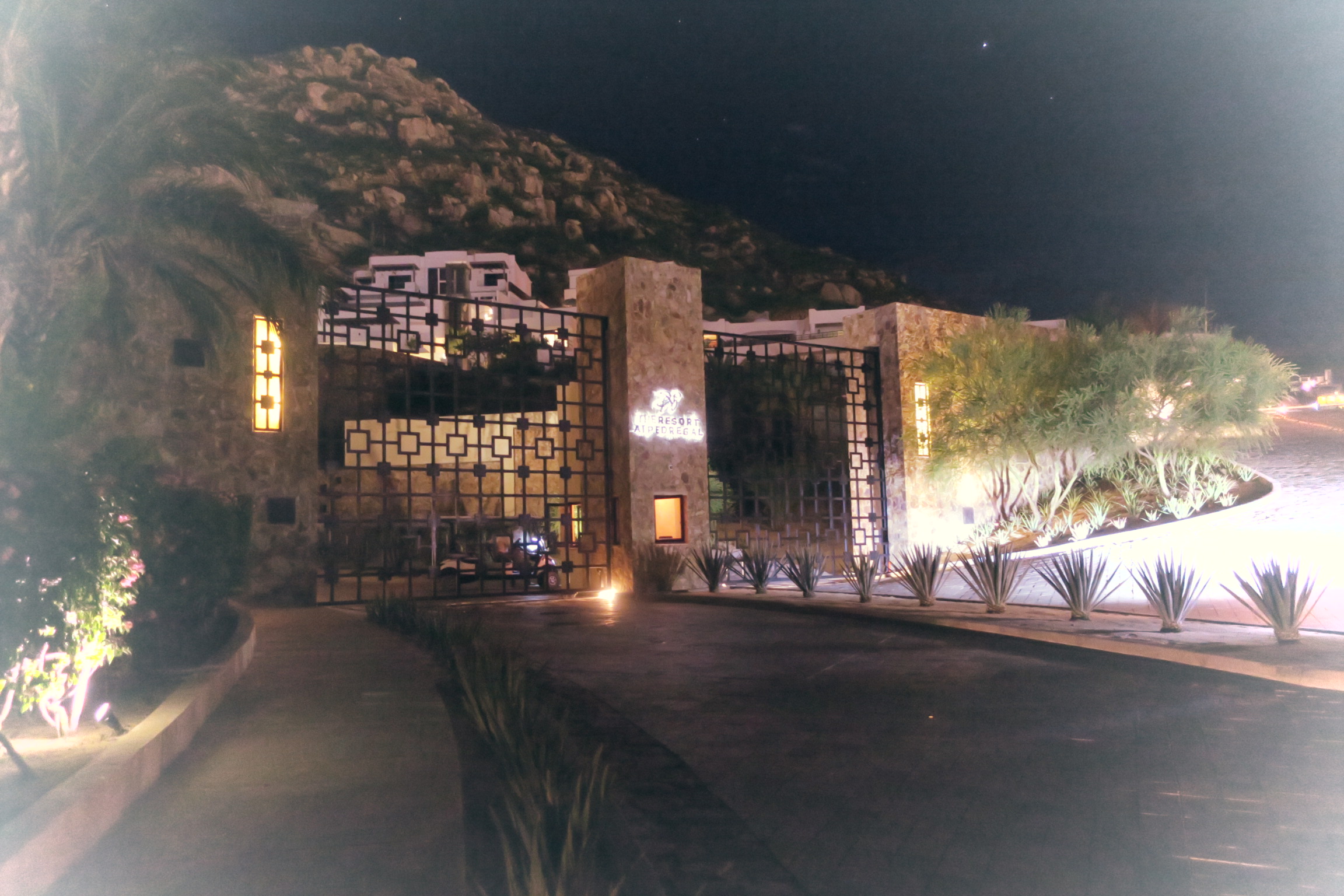 We were then greeted and escorted from our vehicle to the check-in desk by our Personal Concierge. We were given our Welcome Drinks of choice - Margheritas and Hibiscus Water - and seated to check-in and hear an overview of the resort. 
I will admit that I didn't do too much research on this resort or Cabo.  I knew if my friend really liked the resort I would too, since we have very similar taste.  So, just imagine my pleasant surprise when I looked above the registration desk and saw all of the awards given to this resort in the last few years:
2017 #1 Best Resort Hotel in Mexico
2018 #3 Best Resort Hotel in Mexico - Travel & Leisure
2018 Forbes Five-Star Award for the Luna Y Mar Spa
Seriously?? I mean, where are we???
The Front Desk Attendant then proceeds to tell us that we are being upgraded to a 3-bedroom suite. Come again? What did we book?  I was SURE that I misheard her, so I just sat there and listened to the resort tutorial, trying not to show my thoughts on my face.  I mean, I didn't want to appear brand new to all of this fabulousness.  LOL! 
Our Personal Concierge then proceeds to escort us to the suite and THIS is what we walked into…
It turns out that I did NOT misunderstand. We were indeed upgraded to a 3 bedroom, 3.5 bathroom suite, with a full kitchen, two dining areas, and two balconies. This suite could sleep upwards of 10 people and there were only 3 of us! Now, I have been upgraded before but never to this level!
After the Personal Concierge finished introducing us to each room in the suite and left, we all looked at each other and fell out laughing because we were all thinking the same thing! (which is not unusual)
This weekend was starting out pretty good!
THE SERVICE & AMENITIES
Other than the amazing room, the one thing that set The Resort at Pedregal apart from any other hotel or resort I have ever visited was the level of service given to every guest. Our Personal Concierge contacted us a few weeks before our arrival to assist with the scheduling of spa services, restaurant reservations, and excursions. The attention to detail was top-notch:
Margarita or Hibiscus Water upon Arrival
Fresh Guacamole, Pico, Chips, and Beer Daily between 4-5pm
Refrigerator stocked with water, Coke products, and juice (refills upon request)
Unlimited water provided at all pool locations - this was VERY important to me since I drink a ton of water.
Food samples and Fresh Fruit Popsicles at the pool
Daily turn-down service, that included:
PACKING my clothes…this freaked me out a little bit but I found it to be quite useful on the day of departure
AND
Nightly Sweet treats (I especially enjoyed the shortbread cookie)
Even upon checkout, every guest is given a Departure Gift of 3 Turtle Sugar Cookies. These cookies were absolutely amazing! Real Butter was detected, which is always a plus. And yes, these cookies were as big as they look and I ate all of them!
Oh! And how an I forget about the staff literally coming out of nowhere and wave goodbye to you until you get to the OTHER side of the tunnel.
THE SPA
Since Luna Y Mar was awarded the 2018 Five-Star award, we had to check it out. About a week before the trip, our Personal Concierge sent an email asking about booking spa services but we didn't want to book in advance, since there was a high chance of rain the entire time we were scheduled to be there and didn't want to be in the spa during peak pool time. However, we were able to book the morning of through the concierge.
Once we arrived at our scheduled time, we were told that we were late and that they recommend arriving 30-45 minutes in advance of the scheduled time. The concierge didn't tell us this during booking, so that was a little annoying but we were still able to receive our spa services. We were then asked to pick which essential oil we would like to be used during the massage and then were were taken to the changing area.
I chose a 50-minute massage and I really enjoyed it! It not only included deep tissue strokes but I told the massage therapist about my tight hips, so he included a lot of stretching, as well. I initially requested hard pressure and had to tell him to lighten up a bit because he really went in on my back and shoulders initially. But he was very accommodating to my request to ease up a bit.
The massage rooms are located along the backside of the spa, which opens up to the beach. Cabo is one of those beach spots where you can't really go on the beach due to the storm surge. So, the resort is protected by a huge man-made sand wall. So all throughout our time at the resort, I found myself just watching the ocean waves pound into the shore. Most of the time I was watching to see if I could capture a good shot of one of the waves but during my massage, the sound of the ocean waves crashing onto the shore was very soothing and relaxing.
Now I must say, my friends had a little different experience…they both felt a little more "exposed" and experienced quite a bit of a "breeze" during the stretching portion of their massage. I am literally laughing out loud as I type this as I think back on the post-massage conversation. LOL! Moral of the story: don't wear your birthday suit! LOL!
After the massage, they take you to a relaxation room, where you can just sit, drink some tea, and read magazines.
Since we were not aware of the 30-45 minute pre-appointment time arrival, we didn't get a chance to utilize the Water Rooms before the massage, but we were able to hang around afterwards and it was definitely an experience! 
They recommend that you follow the "Grotto Sequence."  In preparation for this experience, you are told to drink hot Cinnamon Tea, which is supposed to heat your body up to prepare for the experience.  Each step takes between 5-10 minutes, depending on your individual tolerance level. 
The first step was to spend a few minutes in the sauna, which wasn't bad since I have used saunas before.  No, big deal…
The second step was to rub fresh aloe vera on your face and body to help recover from the sun. Okay, I can do this...
The third step was the steam room.  For some reason, I thought the steam room and sauna were about the same - until I stepped into it.  The eucalyptus was so strong and opened up ALLLL of my sinuses! LOL! 
The fourth step was sitting in the Ice Room…which is exactly what it sounds like.  It was an ice cold room with a huge bucket of ice in the middle, where you were expected to take some of the crushed ice and rub it on your body to gain skin brightening and firming…yeah, NO.  We lasted all of 45 seconds in there.  No skin brightening and firming for me!!
The fifth and final step is to just relax in the Whirlpool, which was a nice way to end the day.
It was definitely an interesting  experience!
If given another opportunity, I would definitely like to try some of their other spa services and get there early enough to really see how the #1 spa experience begins.

The FOOD & DRINKS
Our room package included the breakfast buffet at the on-site restaurant.  There was a great array of pastries and breads, as well as fresh fruit smoothies, made-to-order omelettes, and a daily breakfast special.  I love breakfast…and I don't count calories on vacation.  So the fact that they had real bacon and croissants made me a very happy camper.
I know many of you may be wondering about their drink selection, but I don't drink! However, my friends really enjoyed the drink selection and the Cucumber Jalapeño Margarita was in regular rotation.
el Farallon, which is one the highest-ranking restaurants in the area, is located onsite.  It sits on a ledge that overlooks a cluster of rocks on the edge of the ocean.  They are known not just for the fabulous view but for serving an array of freshly caught fish.  Before being seated, the wait staff escort you to the grill station where they give you an overview of the meats available for the day and take your order for your choice of meat and sides.  There were a total of about 5 course and they were all delicious! 
The food was really good but I took zero pictures during dinner.  I'm sure you are wondering why?…Well, on this particular night, it was about 85 degrees and EXTREMELY humid.  There was absolutely no breeze coming from the ocean and we were literally sweating through our clothes! It was so bad, that the restaurant was handing out fans!  So, unfortunately I didn't get a chance to capture the true essence of the experience.
THE GYM
They had one…that is all I got! LOL! This was the first time in a very long time were I didn't work out on vacation. I mean, my workout clothes never even made it to the top of the suitcase. Normally, I would beat myself up about not keeping up with my workouts on a vacation but considering I hadn't taken a vacation in over a year, my body really needed the rest.
IN SUMMARY
I LOVED this resort. You can't really beat high-quality service, attention to detail, and just a peaceful, serene and relaxing vibe. There weren't any overly loud and obnoxious guests, which is always a plus. And it was just a beautiful, well-kept resort and created the best environment for the much needed rest and relaxation that my friends and I needed. This experience has definitely adjusted my expectations for all of my future vacations. Below are just a few of my favorite photos from around the resort. ENJOY!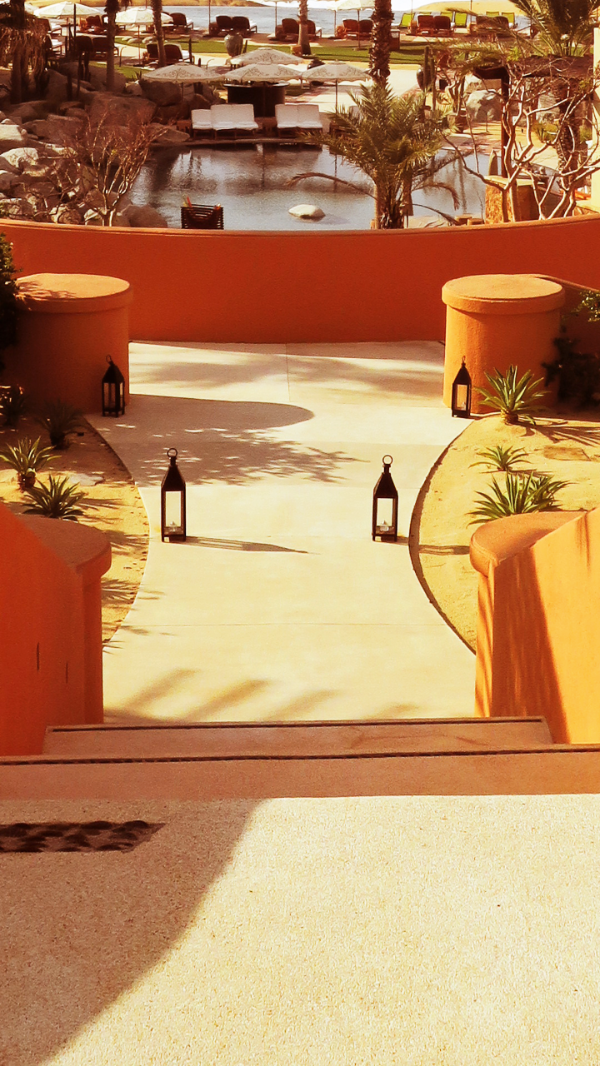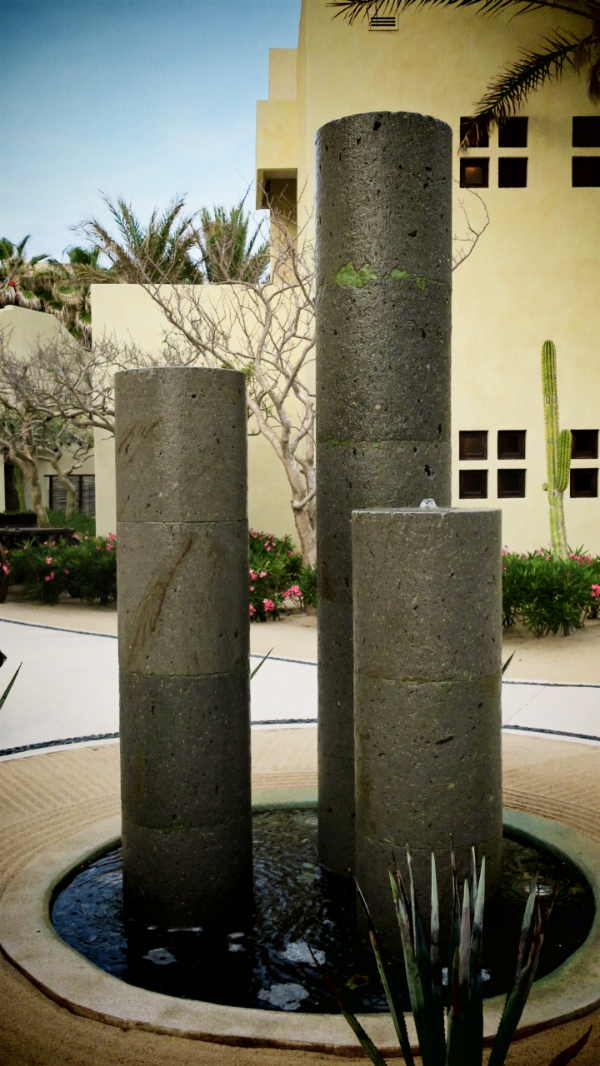 So what do you think?
Have any of you visited The Resort at Pedregal?